Every business needs a boost.

The question is "where and how?"
Whether you're looking to revolutionise your service with a cutting-edge card payment machine, streamline your restaurant operations with an all-in-one booking system, or take your business to the next level with flexible funding options – we have the expertise to make it happen.
Get ready to conquer your goals with Hospitality And Retail Payment Solutions.
I am Dominic and this is what I can do for you:
Since 2016, I've specialised as an independent business consultant and partner-manager with Dojo, a London-based payment processing solutions provider. With a strong focus on the hospitality and retail sectors, I've helped numerous businesses improve their payment processing systems, deliver better customer service, and grow their operations.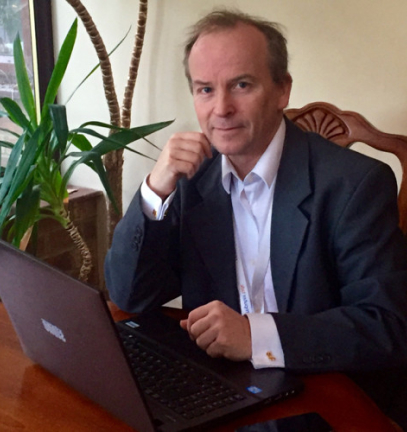 Every business faces challenges but needs a suitable solution. I go the extra mile to find it for you, and ensure you're happy with your decision. Business success is a two-way street, and you can count me as a reliable partner in your journey.
I'm all about adding value to my customers, and absolutely enjoy helping businesses optimize their payment processing solutions and restaurants and pubs take the guesswork out of diner queue management.
While I've also worked with clients in other industries, such as healthcare and automotive, my expertise and passion lie in helping hospitality and retail businesses succeed. I also bring years of IT infrastructure expertise working for major multisite brands like Asda and Ladbrokes, so I really understand the technology behind the products.
Testimonials about Dominic's
skills and service
In my nearly fifty years of running pubs, I've come across a lot of individuals, good and bad, and what a ray of sunshine Dominic is! Not only does he know the business inside out, he knows how to talk to people. I'm sure we'll have many years of working together going forward.
Getting the money into my bank the next day has dramatically improved my cash flow management"
"Working with Dominic has transformed the way my restaurant works."
Enable secure and speedy transactions for your business with our card payment machine.
In an ideal world, your customer would pay you and exit in a matter of seconds, and your business bank account would be credited soon after. The reality, however, is often considerably different.
Most of the popular card payment machines are clunky and prone to glitches, from bugs in the software to WiFi-only connectivity to incompatibility with the preferred payment methods. The result? Annoyed customers and lengthy hang-ups with what were supposed to be simple POS transactions.
We make those issues a thing of the past.
Our all-in-one card payment machine keeps your business moving and the money flowing. With a sleek, intuitive interface and quick transaction support, we help you get paid the way your customers want to pay.
How our card payment
machine of the future helps
Dojo Go transfers all your payments to your bank account the very next day; weekends and holidays included. What's more, we don't charge any fees for doing so. We don't believe in cash flow holdups. We're all about business as usual, and we help you achieve that too. Isn't that fantastic?
Dojo Go sends a payment link to your customers' phones with one tap, allowing them to pay through a secure gateway using a method of their choice. It's ideal for those who prefer not to share their card details. Peer-to-peer encryption ensures their information's security while safeguarding your revenue.
Dojo Go comes with world-class end-to-end encryption that keeps both you and your customer's data safe. Plus, we handle security compliance with a few simple clicks, so you can ditch the paperwork and focus on making money for the business. We don't take data security lightly.
Wi-Fi might not always be reliable. But your transactions always should be. We've built mobile connectivity right into the device, so you can always accept payments wherever you are.
Admin and processing woes become a thing of the past with our seamless connectivity to over 600 EPOS systems. You've got to give our card machine a try to believe how easy it makes things.
We're always on hand to help – whether you have questions, need a demo or are ready to make the switch to turbocharged payments with Dojo Go. Seriously, we're just one call or email away.
Simply manage reservations the way your customer wants them with our restaurant booking system.
Hospitality is all about the personal touch. Customers are looking beyond just the food you offer and more at how special your restaurant makes the dining experience for them. And that starts with the booking process – which is precisely what so many restaurants struggle with.
Between glitchy booking platforms, last-minute cancellations and no-shows, it can be difficult to know who your best customers are and how to give them the experience they deserve.
Welcome to Dojo's queue and restaurant booking system. With one fluid system to manage your walk-ins, queues and bookings, your restaurant gets unprecedented visibility on who's dining and who's in line so you can make sure they're all taken care of.
How the all-in-one queue and
booking management system helps
Dojo's table reservation app lets diners pick the table they want within seconds. They can also mention any special requirements you can keep ready for them. As a bonus, our app is lightweight and fast – no worries about it being a load on your customers' phones!
We make it easy for first-time diners to join the family. Our restaurant booking system integrates seamlessly with Google Reservations, so anyone who finds you online can come straight by. Plus, being on Google boosts your discoverability. Double win.
Dojo isn't just about the booking. We give you insights into who's ordering what, helping you tailor their table experience. Be it extra Calabrian peppers for the spice enthusiast or a free poached egg for the toast lover, delight your guests with custom menu options.
With Dojo, scrambling to handle rush hour demand is a thing of the past. Customers no longer have to wait in line; now, they get a queue number and text messages to notify them when their table is ready so they can come straight in.
Dojo comes with a unique feature that rewards your on-time customers by letting them join the queue earlier next time. They have an extra reason to come by, and you get more customers who actually show up.
With Dojo, there's no guesswork, no hassle and no missed opportunities. We help you give hungry diners more than just a good meal – and we do it for free for the first 90 days. Give us a call. We can't wait to help you.
Unlock your growth
potential with stress-free
business loans.
Funding is the fuel that brings great ideas to market. And yet, finding the right funding source keeps so many innovative startups from taking off like they deserve. We know building a great business needs money. And we want to do our bit!
Dojo offers fast, flexible business loans on the terms that work for you. Whether you're testing out your product, needing to build your inventory or expanding to a new market, we're by your side throughout. We believe the only question you should have about funding is how to spend it. With swift access to up to a million pounds and a seamless repayment journey on your terms, fuelling a startup has never been easier.
See how easy it is to
access our business loans:
No more complicated forms to worry about. Our application form is easy to complete with a few clicks. Plus, we only run soft searches, so your credit history won't be affected by our checks.
We take the stress and lengthy timelines away from the funding process. Once your application is approved, your funding hits the bank in two days. It's that easy! Reach out to us to find out more.
We offer flexible repayment terms in line with how you're growing. If business is good, you pay back more. If you've had a lean month, you pay less. Both parties agree to all repayment rates upfront, so there are never any hidden fees.
Once you're onboarded with us, topping up your funds becomes easier each time. Whenever you need to expand, you get access to the amounts you want at excellent renewal rates. Call us now to learn more. We'd be delighted to help out.
Testimonials about the products
and how they work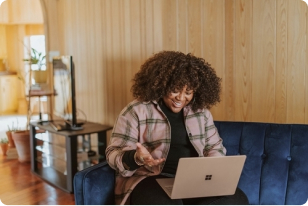 My ambition was always to give my customers the very best service and Dominic's integrated rapid payment card machine and booking system is going a big way to deliver that.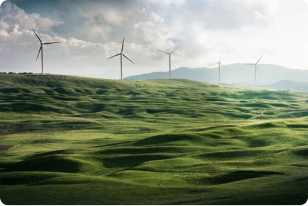 My ambition was always to give my customers the very best service and Dominic's integrated rapid payment card machine and booking system is going a big way to deliver that.
My ambition was always to give my customers the very best service and Dominic's integrated rapid payment card machine and booking system is going a big way to deliver that.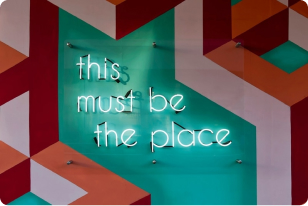 My ambition was always to give my customers the very best service and Dominic's integrated rapid payment card machine and booking system is going a big way to deliver that.
We'll show you the ropes for business success.
Get in touch with Dominic to learn more about what Dojo could do for your business.
Or alternatively, use the contact form: